July Pipe Sale!
Jon David Cole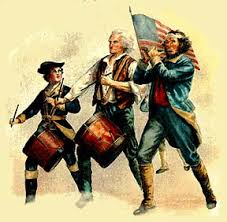 We're celebrating July and America's independence from Britan.
USE CODE SQUIRE15JULY
to receive 15% OFF almost every pipe at The Country Squire!  To finance the war effort we've got to support our American Carvers so unfortunately American artisan pipes are excluded from this sale.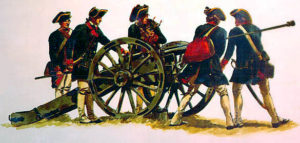 Local shoppers, mention the sale in store for your discount!  (Sale cannot be combined with Loyal Squires Card Discounts).
And now some interesting facts about the Revolutionary War:
1. The Boston Tea Party Had a Sequel
We all know about the initial incident on December 16, 1773, when Boston's Sons of Liberty dressed as Mohawk Indians and tossed 342 chests of tea from three ships into the Boston Harbor to protest the taxes imposed by the Tea Act. But we forget that they felt the need to hammer the point home with a second party, on March 7, 1774 — probably because they grabbed only 16 chests of tea.
2. Sweet Revenge
While it was common practice for Patriots to tar and feather Loyalists, the Daughters of Liberty had a less painful alternative: They used molasses and flowers instead.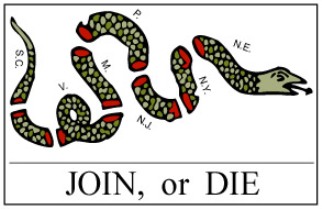 3. Where's the Independence?
The word "independence" never appears in the Declaration of Independence — rather, it's titled "The unanimous Declaration of the thirteen United States of America."
4. Drag King on the Front Line
In 1782, 21-year-old Deborah Sampson dressed as a man, called herself Robert Shurtlieff Sampson (after a deceased brother), and enlisted in the Fourth Massachusetts Regiment of the Continental Army. She served for over a year, until a doctor discovered her secret while treating her for an unhealed injury. She was discharged with honor.
5. Forget That Paul Revere Guy, Meet Sybil
The Boston silversmith was actually accompanied by as many as 40 other men on his midnight ride to sound the alarm that the British were coming. But two years later, 16-year-old Sybil Ludington, the daughter of a colonel, rode 40 miles on her own from 9 p.m. to dawn to alert New York militia members that the Brits were burning down Danbury, Connecticut.
6. British Invasion on Broadway
In cities such as New York that were controlled by the British Army, some soldiers took the time to act in professionally produced plays during the war.
7. Jack Sparrow, Patriot?
Since they didn't have money for a big Navy, the Continental Congress hired privateers, aka pirates, to attack British ships. They were then supposed to split the booty with the U.S.
8. The First CIA
Spying played a huge role in the war, and agents on both sides sent messages using invisible ink.
9. Thank That French Kid
The Marquis de Lafayette, who was instrumental in General Washington's defeat of the British at Yorktown in 1781, was only 19 when he joined the Continental Army as a major general in 1777.
10. George Washington's Teeth Were a Lie
The general's dentures weren't made of wood, as legend has it, but rather of hippopotamus ivory and cows' teeth, held in place by metal springs. Fancy!
And lastly.
They actually never said the red coats are coming when referring to Paul Revere's ride. They actually said the regulars were coming.