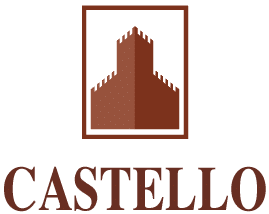 The undisputed leader in Italian pipe-making.  Castello hand-made pipes are heirloom quality pieces that are painstakingly crafted from beginning to end. The artisans at Castello have access to the best Italian briar, and these blocks have been aged a minimum of 8 years before carving begins.  A leader in design, Castello pipes often feature aggressive takes on classic shaping.  Without question, these pipes are among the best in the world.
The Country Squire is proud to be an authorized Castello dealer.  We offer a standard house discount of 15% off MSRP on these exquisite pieces.
Please email or call for questions related to specific pipes.  We will be glad to provide measurements and weights upon request.