For the discriminating pipe and cigar smoker
Hand-crafted and blended pipe tobaccos, pipes for every pipe smoker, and an ever-expanding selection of the best cigars make The Country Squire the premier shop for any discerning customer.  But it doesn't stop there.  Our staff of knowledgeable tobacconists can guide you through your journey of finding just that right pipe that looks and feels great.  Or our team can walk with you in our humidor and talk about the nuances of the leaves and what makes a cigar dark or light and what's cigar is stronger.  It's this commitment to service that brings our customers friends back time and time again.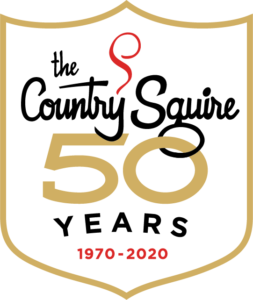 This year and Next we're celebrating our 50th year of operation and Jon David, the shop proprietor, has pulled out all the stops to make sure this 50th is one for the records.
Learn more about the shop, its history, and how to plan your journey by going here.
The Country Squire truly is the best tobacconist in the South.