Northwest Trek (English Aromatic)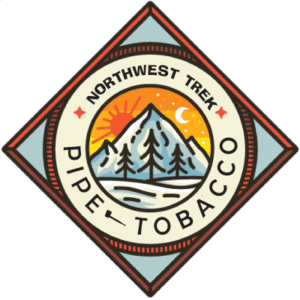 Ambling along an overgrown trail in Washington State, you stop for a breath.  You close your eyes to smell the forest:  moist earth, fir trees, and peat become apparent to your senses.  You are now aware that you are thoroughly enjoying your Northwest Trek.
An incredibly complex mixture of choice tobaccos, Northwest Trek is for the smoker who enjoys rich, smoky flavor paired with delicate sweetness.  This Virginia, Burley, Latakia blend will make you a believer in savory tobaccos, and is perfect for Fall weather.  Pairs well with your favorite whiskey or single malt.
Northwest Trek (English Aromatic)
| | |
| --- | --- |
| Weight | N/A |
| Amount | 1 Ounce, 2 Ounces, 4 Ounces, Half Pound, 1 Pound |